Here's Something for Nuthin' / Box of Love / 24 Per Case
$60.00
Here's Something For Nuthin'/Box of Love/ Counter Display or Pegboard Display: 24 per carton.
Here's Something for Nuthin'  
The gift box is also a greeting card!
No need to buy a greeting card.
A unique gift box for any occasion that conveys sentiments of unconditional love.  8″ wide X 12″ tall X 3″ deep! These boxes fit perfectly into standard USPS shipping cartons for sending  gifts to friends and family worldwide!
A fun way to spread love on any occasion.
Add your own personalized note on the back of the gift box.

Don't use the same old gift bags. Be unique.

Made in the USA.

100% Recyclable
100% Re-giftable
Description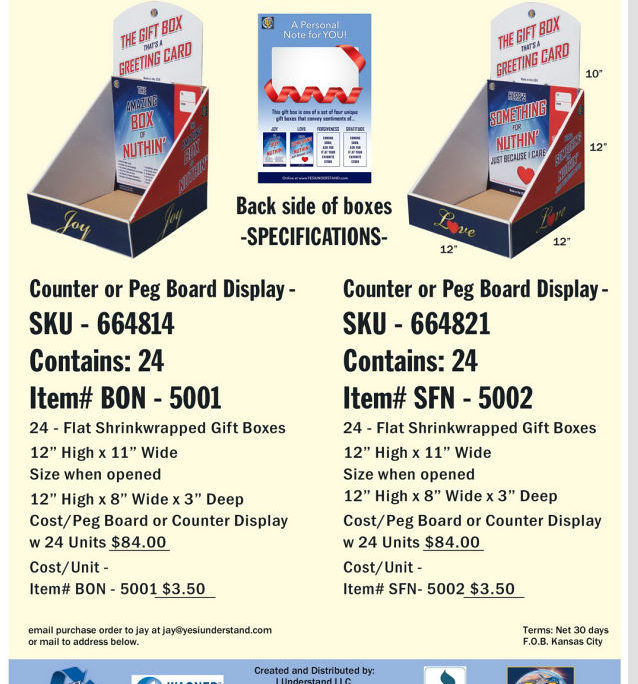 Gift Idea!
8″ wide X 12″ tall X 3″ deep
Made in the USA / 100% Recycled Products